Fact: Jay-Z is one of the most revered artists of our time.
Fact: Jay-Z has announced upcoming headlining performances at Philadelphia's Made In America Festival, Queens' Meadows Festival, Austin's ACL Festival, and the UK's Virgin V Festival.
Primary inference: Jay-Z is going on tour sometime this year, or next year.
Secondary inference: I probably won't be able to get tickets to any of the shows in my city.
*STRESS*
How can I be so sure? Because the same thing happens every year. One of my favorite artists drops a new album, announces a global tour, and provides a code to a limited presale ticket event happening the next day. My friends and I immediately head to GroupMe to share excitement about the tour and get to work on planning our elaborate ticket purchase strategy. "I'll take the American Express presale, you take Citi, you do LiveNation and if those fail, we will all attempt to secure tickets during the general sale." We set reminder alarms and timers for the final minute before the sale…59…58…57…Everyone opens Ticketmaster on multiple web and mobile browsers…25…24…23…Some of us aim to buy tickets for the entire group, others aim to make multiple purchases in smaller blocks of two or three tickets…12…11…10…Regardless, we all anxiously wait in formation, trigger/Twitter finger at the ready to find and purchase tickets…3…2…1…*CLICK*
Error – Unfortunately tickets matching your criteria could not be found. This event is sold out.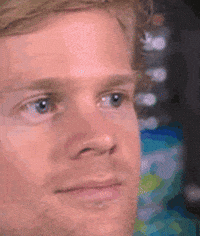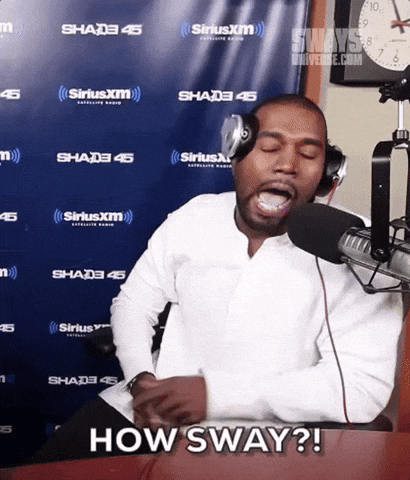 The Problem
Purchasing concert tickets has seemingly become more difficult than winning the Powerball. According to a report from the office of New York State Attorney General, almost half of the total tickets available within a venue are usually reserved ahead of time and not made available for purchase by the public. Artists, promoters, credit card companies and others reserve these tickets for themselves and their contacts, or for presale events to cardholders. On top of that, it's been estimated that as much as 60 percent of the most desirable tickets for some shows are purchased by bots or software programs that automate the ticket-buying process. So as sophisticated a ticket-buying operation as my friends and I run, we, like millions of real fans, barely stand a chance. In 2016, the State of New York was forced to take legal action, declaring it illegal to use computer software or computer-enabled devices to buy and resell tickets to concerts and sporting events for a profit. Offenders will be charged with a misdemeanor, punishable by up to one year in jail. Those who knowingly resell tickets purchased by a bot risk a fine between $500 and $1500. The federal government later got involved, passing the Better Online Ticket Sales (BOTS) Act making the use of ticket bots illegal across the country.
Unfortunately, however well-intentioned, these laws will do all but nothing to make the act of purchasing tickets any easier for consumers — the same way fines and laws didn't stop people from illegally downloading music. Entire businesses, like Stubhub and SeatGeek, exist to structure and service the secondary ticket market, estimated at $5bn in 2015 by Northcoast Research. Demand will continue to far outweigh supply especially if artists like Jay-Z keep artificially limiting tickets available to the general public. Do you remember Jay-Z and Justin Timberlake's Legends of the Summer Tour in 2013? Roughly 70% of tickets to each of the two sold-out shows at Yankee Stadium were reserved for presale events, the same sales heavily targeted by bots eager to secure the best tickets ahead of the general public. In artists' bid to guarantee as much profit via ticket sales as possible ahead of any given show, the average consumer will continue to get the short end of the stick when it comes to reserving tickets directly from the merchant on their own.
A Solution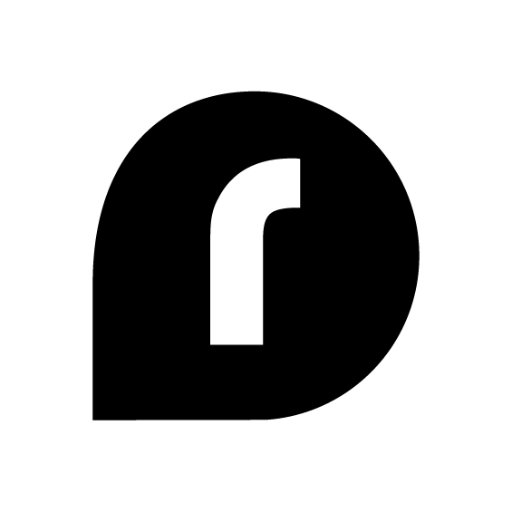 I recently came across Robin, a startup founded in 2016 that serves as a personal concierge for securing tickets on behalf of concert and event-goers – even before events are announced and tickets go on sale. How? Robin has yet to reveal that piece of its formula. But if I had to guess, I'd assume Robin is building its business model on partnerships with artists and concert promoters or ticket vendors, like Livenation and Ticketmaster, that provides the company early access to a certain number of the tickets already being set aside ahead of sales to the general public.
The platform definitely benefits the most loyal fans who always support their favorite artists when they're in town. It also benefits artists who want more of their tickets in the hands of actual fans. Although reservations are limited to four tickets, which hampers the "ticket farming" functionality of bots, and makes the platform less attractive for infiltration by a large-scale bot operation, predators could still easily take advantage of the platform. Robin does very little to verify that account-holders are real people. During signup it asks for a phone number to send updates to, but I merely skipped the step upon realizing it was for communication as opposed to verification. Later it prompted me to connect my Spotify account in order to generate recommendations for artists whose shows I'd want tickets reserved for in the future, but I was able to skip this step too.
On top of that, there is an obvious ceiling to the business. At scale, the platform becomes less valuable from a consumer's perspective. For example, Jay-Z has millions of fans in New York. There will come a point in the company's growth where it just won't be able to guarantee all of its account-holders early access to tickets by choosing their favorite artists. Demand will eventually outpace supply and the company will need a new value proposition to retain and attract users. Although, Robin is a convenient tool to assist consumers in operating within the current landscape, it does very little to change the landscape itself and address the root issue of ticket re-sellers using bots to secure tickets at face-value ahead of actual consumers in attempt to exorbitantly markup ticket prices and resell these tickets to these same consumers.
THE Solution
A true solution means eliminating ticket arbitrage entirely by directly controlling the price of each ticket. This would effectively eradicate any semblance of a secondary market, thus, leaving those interested in buying and selling tickets for profit with no option to do so.
Two European startups, LAVA and GUTS, currently leverage blockchain technology to do just that. Remember, where there is technology, there is a way!
By now you're probably thinking OK this is great but – what is blockchain exactly and how could it help fans get tickets to the next Jay-Z concert without being forced to pay extremely high prices on the secondary market?
In short, it's a type of technology that allows digital assets to securely, but transparently, trade hands without the need for a central regulatory body because the transaction is verified and recorded by all parties in the network. People can easily create, copy, alter and distribute certain physical assets on the internet because we live in a digital age. This creates a need to process online transactions between people through trusted third-party sources who keep master records. With blockchain technology however, because multiple records of any given transaction get distributed throughout the blockchain network, everyone essentially becomes a record-keeper which makes falsifying transactions almost impossible. A central governing body to verify transactions becomes unnecessary and individuals can freely and directly exchange things online with each other.
Consider this using our ticket example: oftentimes when you buy a ticket online, sellers issue a digital copy of a paper ticket – like a PDF document. The owner can copy this document multiple times and sell copies of the same ticket to multiple people. The owner can choose to sell these (fake) tickets for less than she paid for it, for more than she paid for it, or for the same price. No one would know until it's too late. Integrity lies completely at the discretion of the owner.
Secondary ticketing platforms like StubHub and Seatgeek protect against fraud in the first instance by fining sellers who distribute fake tickets and/or by blocking them from selling tickets through the site in the future. This threat alone dramatically reduces instances of fraud on these platforms since resellers need access to a market of buyers to liquidate their ticket holdings.
Issuing smart tickets using blockchain however, would eliminate this possibility entirely. The technology prevents individuals from duplicating tickets issued through these platforms because each "block" or record of a transaction is immutable and public. Anyone wanting to change the record for their benefit, would need to change them all, which becomes impossible at scale. That said, if ticket prices were hard-coded into these records too and ticket were only transferrable through a blockchain enabled platform, owners wouldn't have the ability to sell fake ones or alter the face value of the ticket prices should they decide to transfer ownership and resell them in the future.
The Point
If people can't alter ticket prices because tickets are only issued on blockchain-enabled platforms, then there is no opportunity to buy low and sell high, and thus no marketplace. No marketplace means no profits and no reason to create bots that purchase tickets for popular shows as quickly as possible. The only three things that would stand between me and my Jay-Z tickets are other real fans like me, the internet speed in my home, and a well-timed Twitter/trigger finger.
Genius, I know.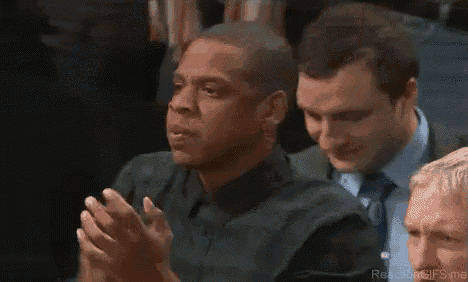 —
Anastacia Gordon is a tech investor, writer, and (former) operator born in Jamaica, but raised in NYC. She's currently an MBA student at Columbia Business School and spends her time consumed by all things music x media x culture x tech. While in school, she has invested alongside incredible people at Kapor Capital, Cross Culture Ventures, Lerer Hippeau, and Comcast Ventures. Prior to that, she was a founding team member at Jopwell (YC S'15). 
Like what you've read?
Subscribe here to receive posts directly in your inbox.